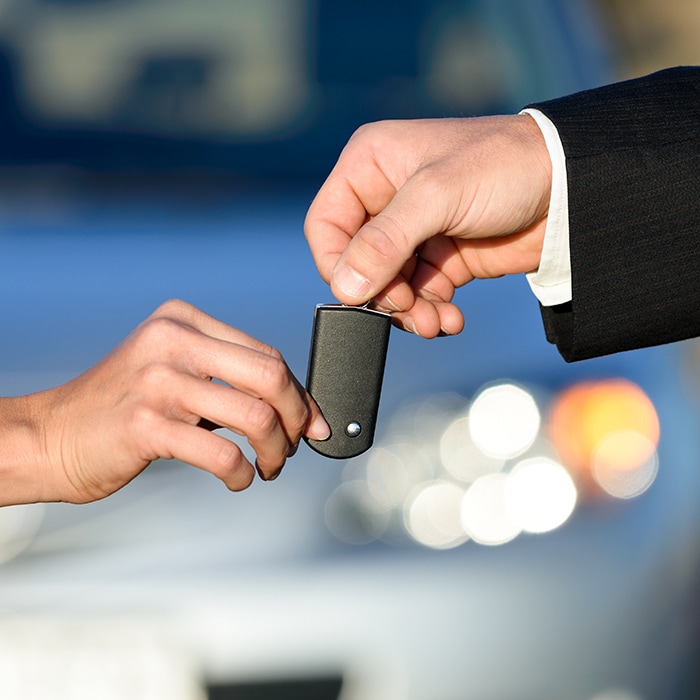 ?
When it comes to buying a car, you have a lot of dealership options to choose from. With so many dealers around, it can be hard to decide which one you should work with. So, why should you choose AutoCenters Herculaneum?
Our Herculaneum, MO used car dealership stands out from the crowd. We have an extensive selection of vehicles from a variety of different brands, so all kinds of drivers can find what they need. All our vehicles are in great shape and are available at competitive prices, so you can trust that you're getting a great deal. And on top of all that, we provide excellent customer service to make sure you have a great experience at our dealership.
You'll find a wide variety of used cars, trucks and SUVs for sale at our dealership. Just about every type of driver can find a vehicle that meet their needs. We have vehicles from Chevy, Ford, Hyundai, Nissan, Infiniti, Audi and many more. Whether you're looking for a luxury car, a family-friendly SUV, a hard-working pickup truck or anything in between, we can help you find just what you need.
Whichever vehicle you choose, you can expect excellent quality. We inspect all our used cars to make sure each one is in great condition. So, when you shop with us, you'll get a high-quality vehicle that you can count on for a reliable ride.
We also offer competitive prices to help you save. All our pre-owned vehicles are available at affordable prices, and we offer a selection of bargain vehicles at our lowest prices so you can find a great vehicle regardless of your budget. We offer used car deals that can help you save even more, and we offer used car financing to help you get the assistance you need to get behind the wheel of a great vehicle.
At our dealership, we pride ourselves on our excellent customer service. We work hard to offer any assistance you might need to make the car shopping and financing process as simple as possible. Our friendly and knowledgeable staff is ready to help with anything you might need during your visit. We can answer questions about our available vehicles and recommend cars you might like. Then we can arrange test drives to help you find the perfect fit. Once you choose the vehicle you want to take home, we can walk you through the financing process, answering any questions you might have along the way. We'll make sure you get the answers you need, and make sure you leave our dealership with a smile.
When you're ready to get behind the wheel of the used car that's right for you, come on over to our Herculaneum, MO used car dealership. We will gladly answer your questions and arrange test drives to help you find the vehicle that's perfect for you. Stop by at your convenience and we'll help you get started.